April, 2015
The Japanese Association of Supportive Care in Cancer
Kazuo Tamura, President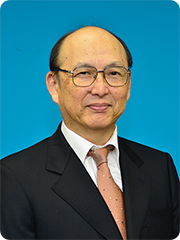 The Japanese Association of Supportive Care in Cancer (JASCC) was established as a General Incorporated Association in March 6th, 2015, and the first assembly was held on August 30th, 2015 at Jikei University School of Medicine when 107 members had been registered as a member of JASCC at that time. JASCC members include a variety of medical personnel with not only physicians but also nurses, pharmacists, physiotherapists, cancer survivors, and others.
Cancer treatment needs a comprehensive supportive care for patients with not only an advanced/end-of-life stage of the disease but also an early cancer. Patients also often seek an appropriate help even at the time of cancer diagnosis. Thus, JASCC covers important issues for patients to whom their doctors would inform bad news, for patients who are on cancer treatment, and subsequently for patients who need comprehensive management in late stages of the disease.
However, supportive care is usually given to patients by medical staff who may not be well trained for cancer care in general. As compared to enthusiastic research on cancer-targeted treatment, there are only a few researchers who devote themselves to contribute to delineate pathogenesis of signs & symptoms or syndrome associated with cancer, produce new drugs and instruments, and organize a treatment team to apply evidence-based supportive care in cancer.
It is our mission to organize professionals working in oncology fields, to collaborate with cancer-related societies, especially Multinational Association of Supportive Care in Cancer (MASCC), to establish basic as well as clinical research, to educate medical staff and people suffering from cancer, and to transmit evidence-based supportive care throughout the world leading to improvement in patients' quality of life and overall survival, and freedom from cancer.